Our Story
We are Catalina, Magda, Alina, Dragos and Tudor, design thinkers and enthusiasts. In our daily life, we are practitioners, designers and facilitators, educators and coaches. Not trainers.
Our passion to create change with design thinking brought us together. The future is here. One in which empathy, collaboration, and experimenting are key. We welcome you to the human-centered society: Design Thinking Society.​
I believe in people, in the power of putting together their beautiful minds, in the learning gained from building deep empathy with the customer and understanding their world and the changes around. When given focus, structure and trust, innovation emerges in all its beauty, making all our lives truly better!
Magda is a human-centred design enthusiast who shifted to Innovation after having spent 13 years in Human Resources, driving the people agenda for Honeywell, Genpact and IKEA. Since then she has facilitated many teams throughout their innovation & design thinking journeys for her clients, in retail, commercial real-estate, services, logistics, telecom or IT. Magda is also lecturer for Innovation at The Entrepreneurship Academy and Romanian Business Leaders
I know that software is never meant to last but solutions are. Technology by itself cannot be the single disruptor. This is why I always start by putting every user at the center of their experience. I believe that being non-customer-centric is the biggest sickness for any business. Not trusting enough what makes us human is the biggest threat to mankind. Endless curiosity, empathy, creativity, and collaboration are the cure.
Tudor has grown professionally in a few amazing teams, inside some of the most formidable companies in Romania: Orange, ING, Vodafone and E.ON. ​
​
Tudor is a passionate photographer and loves trekking. He shares his time between his passions and his jobs: he teaches a three months User Experience curse at , facilitates UX and Design Thinking adoption through innovation projects in large companies and NGOs and does UX consultancy work.

He loves to work with creative innovators and give something back, so he is often helping startups - as a mentor at Innovation Labs and in several other startup incubators and accelerators.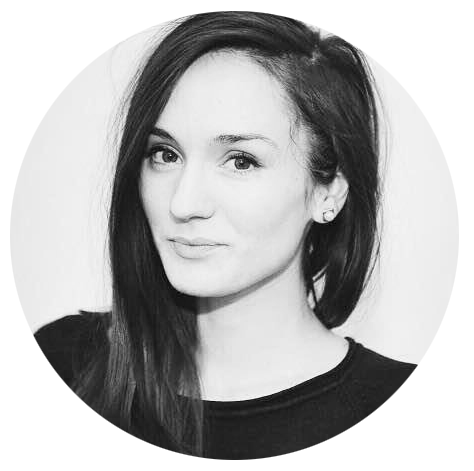 I am restless and curious. And driven. And I believe in the power of passion. Doing something that you believe in, makes you go beyond any obstacle along the way. And makes other align and join your efforts. I believe the world needs more people with passion. So go find your passion. The world needs you.
Catalina has extensive expertise in User Experience and Design Thinking built through her several prior corporate roles.
She led the Bucharest UX team in charge of creating the best user experiences for the world's famous football video game, FIFA.
Before that, for 2 years, she was behind the user experience of ING Bank's internet banking and she also coordinated innovative digital campaigns for 3 years, making ING one of the most beloved brands in Romanian social media.
Catalina is a UX educator, mentor, and advocate of the design thinking approach. She is certified by Google both as a Design Sprint Facilitator and Developer UX expert and invests effort and time in developing and supporting the tech communities. Catalina teaches at The Entrepreneurship Academy. She's driven and curious.
I'm here to catalyze the adoption of design thinking at scale. I believe that our children will design think everything from their life to their world. I dream that design thinking will one day change the place of Romania in the world and the world into a place that puts people at the core. In our future, the design discipline is the democracy of experience.
Dragos is the initiator of the first Romanian design thinking communities, which contributed to sparking the interest for design thinking in Romania. Dragos passionately followed into Design Thinking after his marketing and general management experience. For 15+ years he ​groomed groundbreaking business models and ideas and​ served​ bright people.
His experience spans across services and products, onto strategic and operational in market research, FMCG, Pharma, and the health business. Dragos is also an investor and supporter of Romanian startups and social enterprises to whom he also offers mentoring and coaching. Dragos teaches at The Entrepreneurship Academy.
I truly feel that big changes happen in small steps. Putting the human in human-centered businesses is not an event. And I love the idea of being there when both companies and individuals decide to embark on this journey. The fact that we, as designers, can contribute to changing, for the better, even a small part of peoples' lives fuels my passion for the work that we do.
Alina is a design thinking facilitator with more than 14 years of experience in PR, branding, and advertising. As Senior Account Director, Alina led successful and awarded campaigns for most of the top companies of Romania.
Her decision to join Design Thinking Society came from her desire to make an impact on a company's products and services BEFORE they enter the communication cycle. As she is keen on contributing to the development of the future business environment, she is currently teaching two courses at The Entrepreneurship Academy, along with her colleague, Dragos Gavrilescu.